Recording Software Programs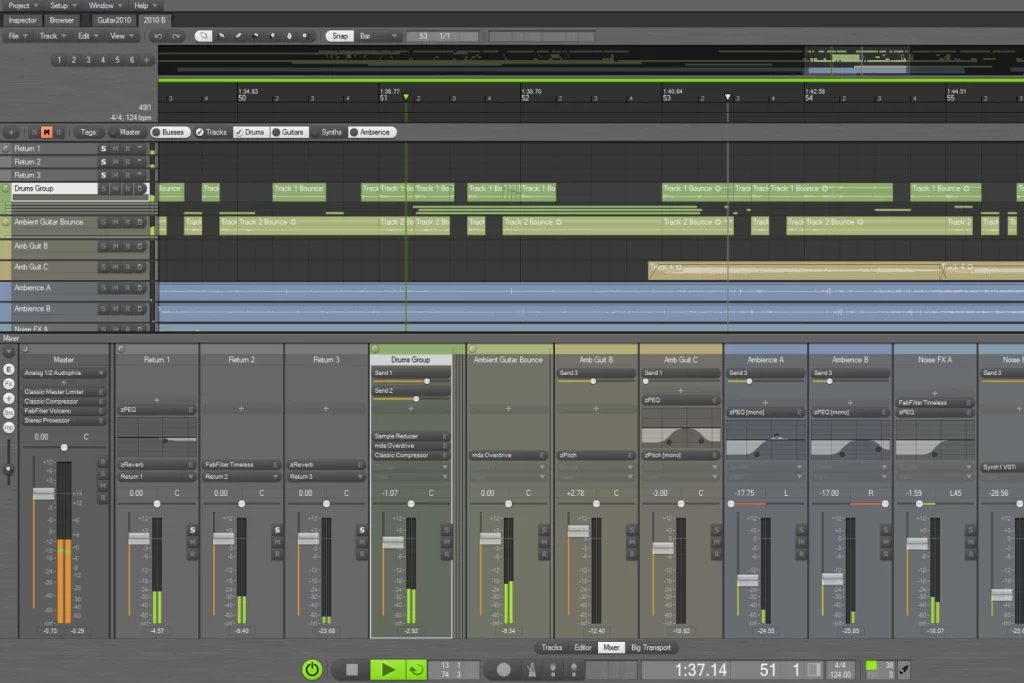 There are various recording software programs that can make creating music as straightforward or complex as you need it to be. Beginners might start off with GarageBand, a free program preinstalled on Apple iOS/macOS devices like iPhones, iPads and MacBooks.
Ardour is the ideal solution for musicians requiring more complex editing tasks, offering a clean and user-friendly interface with all the essential musical workstation features.
Free Sound Recorder
Free Sound Recorder is an intuitive software program that makes recording any sound that plays through your computer's audio device effortless. It can capture audio broadcasts, music played by media players, VoIP phone calls and Skype conversations – and save them in MP3 or WAV format for storage.
Recording software such as this one is essential for anyone wanting to produce professional-grade recordings on a budget. Featuring high-quality stereo and mono tracks as well as various effects, as well as text-to-speech functionality and multiple ways to edit audio files, it makes an invaluable addition.
Recording software like this one is great for capturing performances, creating music compositions and editing vocals. Featuring an intuitive UI as well as various plug-ins and add-ons.
Cubase
Cubase is an industry-leading DAW (Digital Audio Workstation), providing top-of-the-line recording, editing and mixing features. Used by professional musicians as well as celebrities alike for music production purposes, Cubase has been around for more than 25 years and continues to receive regular updates to enhance user experience.
This version introduced new features, such as a control room for creating monitor mixes and latency monitoring to identify plug-ins with long delay times and adjust their compensation appropriately. Furthermore, it includes support for ARA plugins as well as MPE MIDI integration for ROLI controllers.
VariAudio includes Scale Assistant, Chord Pads and an improved workflow; in addition to boasting a new mixer and supporting Windows 10 variable DPI settings. Furthermore, its customizable graphical interface can easily meet your specific needs, and upgrades or expansion with VST plugins is possible at any time. Audiowarp is another fantastic feature which lets you change the tempo of an audio track while still preserving its original content.
Ocenaudio
Ocenaudio is an on-premise audio editing tool compatible with various platforms such as Windows, Mac OS X and Linux. With its uniform interface and timeline view, users can manage workflows easily. Furthermore, its EQ feature can help fine-tune sound of tracks while eliminating background noises; additionally it offers a spectrogram view to analyze frequency content of audio signals.
This program also features a real time preview feature to facilitate audio effects configuration, by allowing you to listen in on processed signals while making adjustments and selecting parts of tracks for editing purposes.
However, this software has some restrictions that render it ineffective for professional editing tasks. These include only supporting mono and stereo files and its destructive editing mode – where each edit alters your computer file on disk – thus rendering any subsequent editing destructive. To circumvent these difficulties use non-destructive editing software like Wondershare DemoCreator instead.
Audacity
Audacity has been around for two decades as an open-source and free audio editor. While its user interface may be less sophisticated than paid programs, Audacity still does an exceptional job of audio editing and remains extremely powerful.
Record and edit WAV, AIFF, FLAC, MP2, MP3, OGG Vorbis sound files with this program. It also comes equipped with various editing effects such as echo removal and speed adjustments for audio files.
Audacity stands out from many free programs by requiring that you download and install the LAME MP3 encoder, an essential software library used by various applications to convert uncompressed audio into MP3s for MP3 conversion. You can get it here or from Audacity's download page.
Once your tracks are edited to perfection, when ready to export them they should be stored in either.wav or.aiff format in a special data folder found alongside your Audacity project file – keeping everything separate if need be between computers.