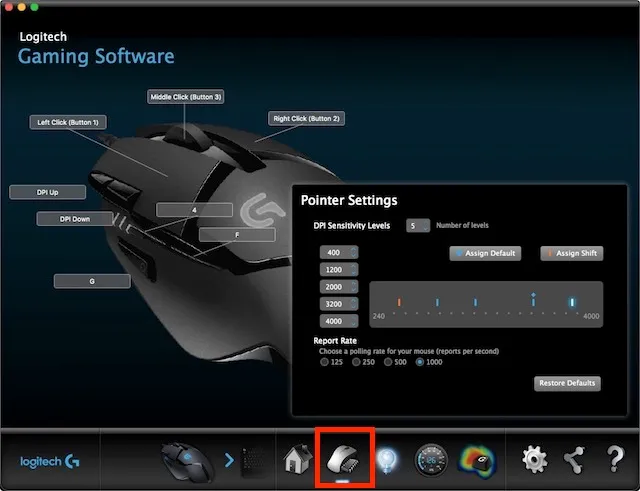 Logitech gaming software allows you to easily customize settings for various Logitech gaming devices like mice, keyboards, and headsets. You can create macros, commands and bindings that correspond to user profiles associated with specific games or create them yourself for macros which you assign directly through this program.
Logi Options+ can also be deployed mass-scale using deployment tools and features an intuitive Flow feature to facilitate easy text and file transfers across computers and operating systems.
Easy-Switch
Logitech's Easy-Switch allows you to seamlessly switch between devices when connecting your keyboard. Stay connected to up to three at once and switch easily between them whenever desired.
Pressing the Easy-Switch button gives you access to this feature, whereby the keyboard will automatically disconnect from its current device and reconnect with one in succession. Repeating this process allows you to cycle through all paired devices.
Logi Options+ is an invaluable feature for users who operate multiple computers simultaneously, as it enables you to switch devices more quickly without interrupting your workflow. Bluetooth links your devices together for seamless movement from task to task without disruption, making Logitech keyboard use simple and effortless! Plus, Logi offers a companion app called Logi Options+ that enables you to customize mouse and keyboard settings!
Logi Options
Logi Options is a handy utility program designed to allow you to personalize and enhance Logitech devices such as keyboards, mice and touchpads. By configuring buttons and keys as well as altering cursor speed and scrolling experience for an enhanced scrolling experience and streamlining workflows. Furthermore, the cloud storage service makes backing up settings easy so they can be restored later when used on another device.
Logi Options+ combines years of hardware excellence with software smarts to bring an easy-to-use interface, making it simple for anyone to transform how they work. Devices are displayed as on-screen graphics making them simple to find, switch, and set up in seconds; additionally its Flow feature makes transferring text, images, or files between computers simple – simply copy on one and paste on another!
G Hub
G Hub is a gaming utility that enables users to customize the features of their peripherals, from keyboard shortcuts and mouse settings, to community support and updates. Furthermore, this utility stores settings onto onboard memory, making switching between different computers simpler.
Game integration allows users to customise how their devices react when playing specific games, for instance creating a profile for StarCraft: Remastered that automatically adjusts mouse, keyboard and headset parameters according to which faction the player chooses — Terrans, Zerg or Protoss.
G Hub allows users to manage lighting effects on their Logitech devices, offering them the freedom to select from an assortment of colors and effects to fit their gaming style. You can even synchronize lighting across devices for a seamless look. In addition, this software optimizes audio settings for specific games so users can get maximum performance from their peripherals.
Tune
Logitech is a multi-brand company specializing in products for music, gaming, video, computing and home/business automation. Their products have been sold across 100+ countries around the world. Products can be broken down by function/style/price into different series such as M-series mice for everyday use; G-series gaming mice; or V-series professional work mice based on price point or function preference.
Flow takes the MX Master 2S mouse to new heights of convenience. It recognizes your multiple PC setup and creates a seamless connection between them; even going so far as allowing file transfers between each PC without needing a USB key!
G Hub is an advanced gaming headset app, enabling you to adjust individual speaker volumes in a virtual 7.1 setup and change headphone EQ settings.